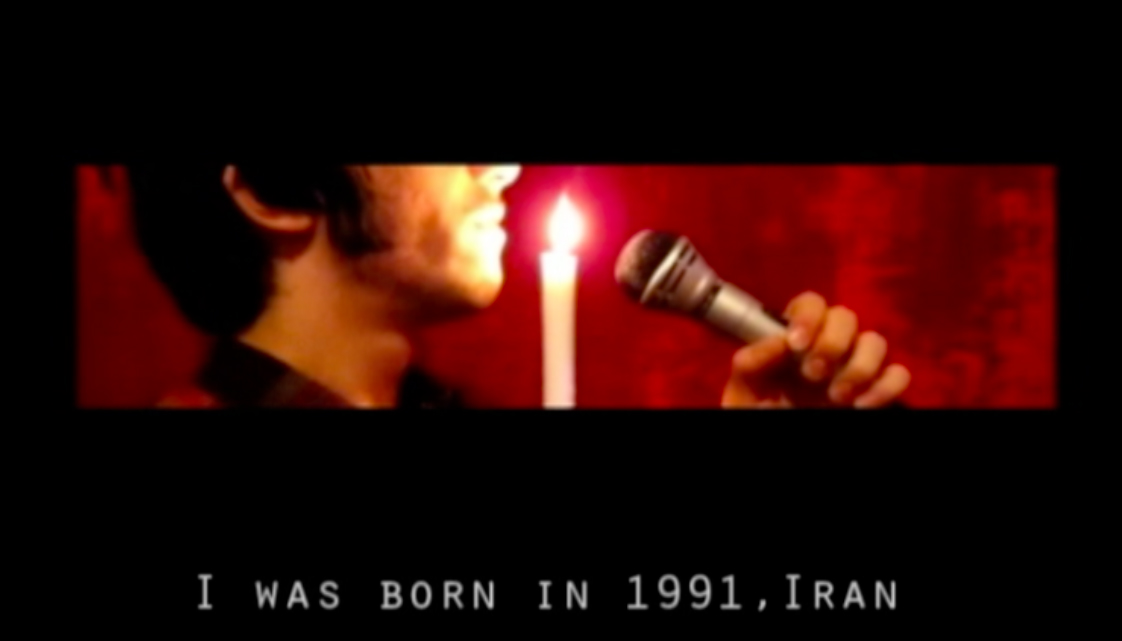 Amir Bastan (born (1991) and lives in Tehran), Daily Monologues, 2011. Stereo, 1:48
A rude, expectant and bright generation.
The generation that grew with the old one's animation movies and all of a sudden located among the new media facility!
The generation that watches Farsi One as well as Ramadan Series.
The generation that uses its "thumbs up" for swearing as well as confirming, liking.
The generation whose "facebook-like" behavior and attitude penetrates up to his appearance.
The generation that doesn't discuss; it talks; talks loudly.
Its "anarchic behavior" is "knitted bracelet" and "classic glasses."
It does everything for being heard; being seen.
This generation is the generation of not getting along; the generation of borrowed ideals; the hollow reforms.
This generation is my generation, the generation that doesn't hear/ doesn't want to. It talks; talks loudly.
I'm not interested in continuing to write this text anymore!"